Tissue Packaging Machine Specification
Max.Work Speed

100Pack/min

Total Power

12KW

Pack Range(mm)

Length (L): 95-210

Width (W): 80-115(Extension150)

Height (H): 30-100(Exceeded size can be customized)

Tissue sorting mode

Auto intelligent tissue sorting

4 sections intelligent soft tissue feeding mode

Design speed

110packs/min

relate to product size

Stable speed

100packs/min

relate to product size

Size mould

3sets

Product sizes are

provide by buyer

Machine weight(KG)

3000

 

Packaging material

CPP, PE film

 

Film thickness(mm)

0.035-0.05

 

Max. film roll dia(mm)

500

 

Film core dia.(mm)

76

international standard

Max. film roll width(mm)

340

 

Compressed air(MPA)

Air source:≥0.5

Buyer prepare

Power supply

380V/50Hz

According to

national standard

Adaptive voltage change

0.9

According to

national standard

I/O input(VDC)

24

Electricity control system

control loop input

I/O output(VDC)

24

Electricity control system

control loop output

Movement control mode

3 servo shafts

Electronic CAM

positioning control

movement curve

Main transmission mode

20 crmnti mechanical cam +electrical cam

 

Color and craft

Grey, static spray paint craft

 

Packing style

3D wrapping

Even heat sealing on film overlap parts

Perforation option

Straight line perforation

Alternative

Perforation option

Oval shape perforation

Alternative
The tissue paper industry has been steadily growing, and it's no surprise that tissue making machines have become a crucial part of this industry. A tissue making machine is a piece of industrial equipment that is used to manufacture various types of tissue paper products. From facial tissues to toilet paper rolls, these machines are able to produce a wide range of products that are essential for daily life.
How Tissue Making Machines Work
Tissue making machines use a range of raw materials such as pulp, recycled paper, water, and chemicals to create tissue paper in large rolls. The process typically involves several steps, including pulping, diluting, refining, cleaning, and drying. Once the tissue paper has been produced, it can be cut and packaged into different sizes and shapes according to customer specifications. Some machines are capable of producing thousands of rolls of tissue paper per hour, making them highly efficient for both small and large-scale production facilities.
The Advantages of Tissue Making Machines
One of the main advantages of tissue making machines is their ability to produce tissue paper products in a cost-effective manner. These machines are designed to streamline the entire production process, which helps reduce labor costs and increase production efficiency. Additionally, the use of automation technology ensures that the quality of the tissue paper products remains consistent throughout the production cycle. This means that customers receive high-quality products that are made to their exact specifications, every single time.
The Future of Tissue Making Machines
The demand for tissue paper products is only expected to grow in the coming years, and this means that tissue making machines will continue to play a critical role in the industry. In fact, advancements in technology are helping to make these machines even more efficient and cost-effective. For instance, some manufacturers are now using artificial intelligence (AI) and machine learning algorithms to optimize the production process and reduce waste. This not only helps reduce costs but also enhances the sustainability of the production process.
In conclusion, tissue making machines are essential for the tissue paper industry and have helped drive its growth in recent years. With the continued advancement of technology, these machines will only become more efficient and cost-effective, further enhancing their importance for the industry as a whole.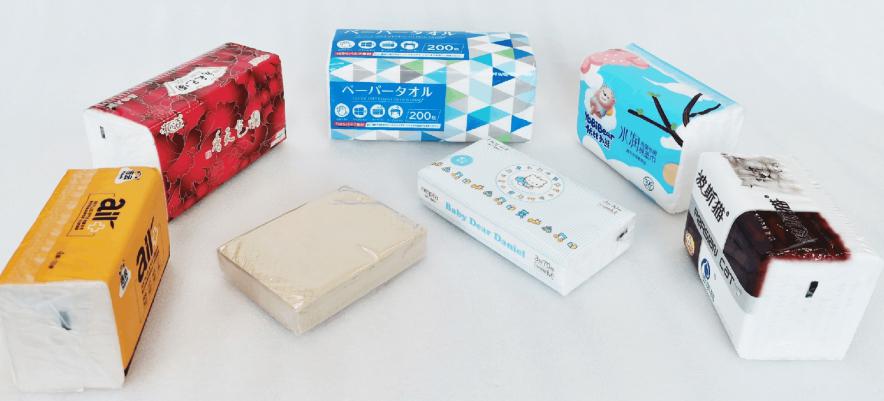 Application of automatic facial tissue single pack machine.
Automatic Facial Tissue Single Packing Machine is specialized type of packaging machine which can pack facial tissue, V fold hand towel paper and napkin.
Advantages of automatic facial tissue single pack machine.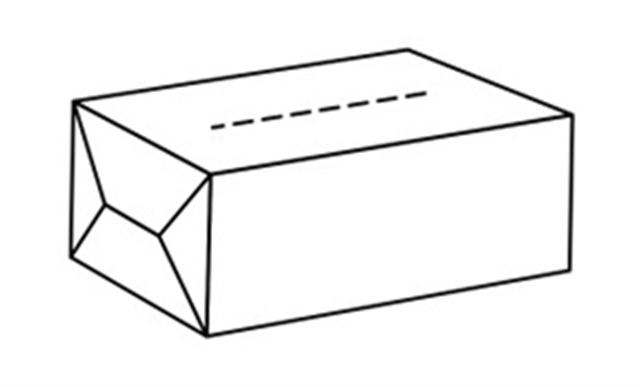 1、Simple operation, safe and reliable.
2、Saving labor cost and improving production efficiency.
3、reliable packaging quality, to ensure product quality
4、Alarm function to improve packaging efficiency.
With the promotion and application of Kleenex single pack machine, baby care, women's skin care use of wipe paper can also be packaged with tissue single packing machine, in order to respond to the trend of consumers pay more and more attention and concern about the quality of household paper products.
Standard functions: tissue arrangement and forming, feeding speed detect and adjustment, avoid double pack feeding, pusher overload protection,tissue error detection, film volume detection, film releasing detection, paper hook forming, jog operation, link operation.