Author:IMAKO Tissue MachineFROM:Toilet Paper Machine Manufacturer TIME:2023-07-04
Market Analysis of Automatic Facial Tissue Machine
Introduction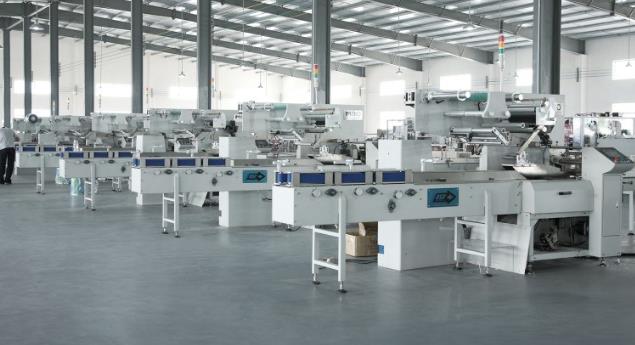 The automatic facial tissue machine is a revolutionary innovation in the tissue paper industry. It automates the process of producing facial tissues, increasing efficiency and reducing manual labor. With the growing demand for facial tissues worldwide, the market for automatic facial tissue machines has expanded significantly. This article aims to provide a comprehensive market analysis of the automatic facial tissue machine industry, including its current status, key players, market trends, challenges, and opportunities.
Current Status of the Automatic Facial Tissue Machine Industry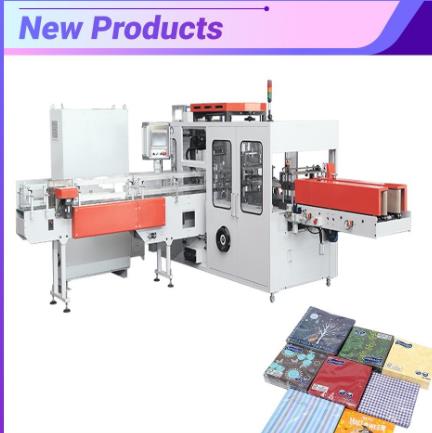 The automatic facial tissue machine industry has witnessed substantial growth in recent years. The increasing awareness among consumers about hygiene and personal care has fueled the demand for facial tissues. Moreover, the convenience and ease-of-use offered by automatic facial tissue machines have further contributed to the market's growth. Major players in the industry have invested in research and development to introduce advanced and efficient machines, which has positively impacted market growth.
Asia Pacific region holds a significant share in the global automatic facial tissue machine market. Countries like China, Japan, and India are witnessing rapid urbanization and an increase in disposable incomes, leading to a surge in demand for facial tissues. Moreover, the rising population and changing lifestyles in these countries have further fueled market growth. North America and Europe also play crucial roles in the automatic facial tissue machine industry, with a high adoption rate and growing demand for innovative technologies in tissue paper production.
Market Trends, Challenges, and Opportunities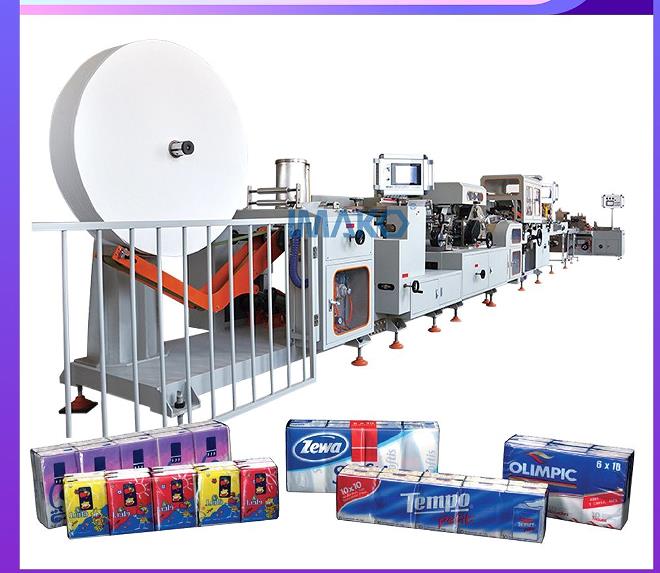 1. Market Trends:
The market for automatic facial tissue machines is witnessing several trends that are shaping its growth. One major trend is the increasing preference for eco-friendly and sustainable tissue products. Consumers are becoming more conscious of their environmental impact, and manufacturers are developing machines that produce biodegradable and recyclable facial tissues. Another trend is the integration of advanced technologies in automatic facial tissue machines, such as artificial intelligence and Internet of Things (IoT), to enhance machine performance and efficiency.
2. Challenges:
Despite the substantial growth, the automatic facial tissue machine industry faces a few challenges. One major challenge is the high initial investment required for setting up a production line. The cost of purchasing and maintaining automatic facial tissue machines can be significant, especially for small and medium-sized enterprises. Another challenge is the intense competition among market players. To stay competitive, manufacturers need to constantly innovate and develop unique features in their machines.
3. Opportunities:
The automatic facial tissue machine industry presents several opportunities for growth. The increasing demand for premium quality facial tissues in commercial spaces like hotels, restaurants, and office buildings creates a significant market opportunity. Additionally, the growing e-commerce sector has opened new avenues for manufacturers to reach a wider consumer base. Moreover, emerging markets in developing countries offer untapped potential for automatic facial tissue machine manufacturers to expand their operations and increase market share.
Conclusion
The market for automatic facial tissue machines is witnessing steady growth due to the increasing demand for facial tissues and the adoption of advanced technologies. Market players need to stay abreast of the latest trends, overcome challenges, and capitalize on opportunities to maintain a competitive edge. With continuous innovation and strategic partnerships, the automatic facial tissue machine industry is poised for further expansion in the coming years.