★ Adopts servos control for tissue arrangement, counting, stacking, tissue fill to bag, bag catching, bag conveying, bag opening and seal parts, This machine is easy to operation and maintenance.
★ Adopts central vacuum management mode, can efficiency lower power consumption.
★ Adopts intelligent sealing system, alternating current control, up & down independent temperature control, can meet different kinds of packaging materials, ensure nice sealing and stably running.
★ The machine is suitable for bundle packing 1-3 rows and 1-3 layers, easy to change specification and maintenance, high efficiency.
TP-B35TE main parameter configuration

Specification/Model/

item

TP-B35TE

Scope of application

Single packed tissue to

bundle packing

Packing styles

Feeding mode

Horizontal feeding

Packing styles

(Layer x row x column)

One Layer 1x(1-3x(3-5)

Two layers 2x(2-3x(3-5)

three layers 3x(2-3x3-5)

According to single

pack size

Design speed

25 packs/minute

Stable speed

≤20 packs/minute

Relate to product size

Bag install mode

Dual bag racks

Bag rack storage Qty

≤600 pcs prebags

Single packed

tissue range(mm)

L120-210 / W90-110/H60-100
Machine weight (KG)

6500

Bag type

CPP、PE

Thickness:0.05mm

Compressed air(MPA)

Press 0.6mpa flow 30Lmin

Power supply

380V/50HZ

Machine movement

control mode

16 shafts servo

positioning control

Servo control

Machine main

transmission mode

Servo motors drive,belts transmission

Machine color and craft

Deep grey.static spray plaint craft

Bag type

Same to manually packing

Air hole≤2.5mm

Gusset forming mode

Vacuum mold forming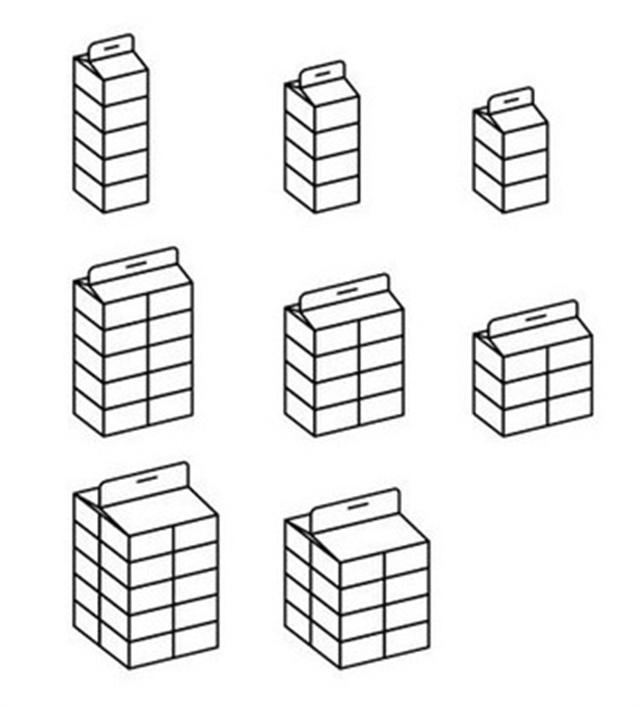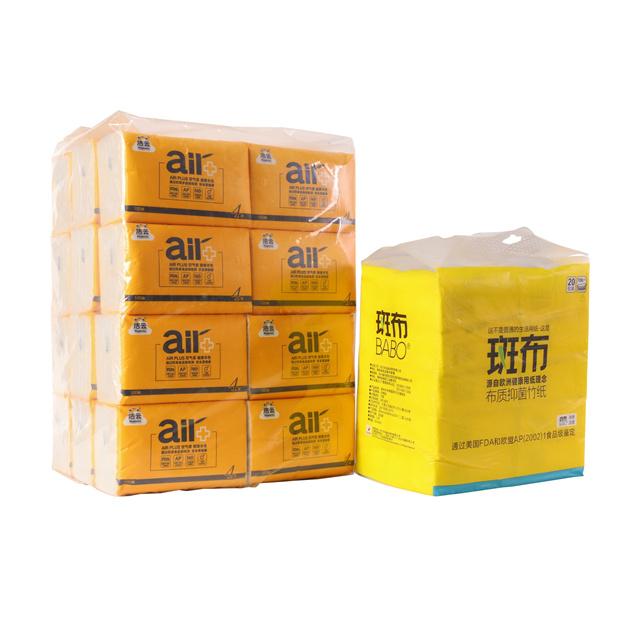 The Facial tissue paper making machine has become an essential part of modern society. With the growing demand for hygiene and convenience, the use of tissue paper has increased exponentially. Tissue paper making machines are designed to produce high-quality tissue paper for various purposes, such as facial tissue, toilet paper, and napkins.
The History of Tissue Paper Making Machine
The history of tissue paper dates back to the 6th century in China, where it was first produced using mulberry bark. It wasn't until the 19th century that tissue paper became widely available in Europe and North America. The first tissue paper making machine was invented by the Fourdrinier brothers in England in the early 1800s. Since then, tissue paper making machines have undergone many advancements, improving its efficiency and output.
The Working Principle of Tissue Paper Making Machine
The tissue paper making machine works by converting a pulp mixture into a long sheet of tissue paper. First, wood pulp or recycled paper is mixed with water to create a pulp mixture. The pulp mixture is then fed into the machine, which spreads it evenly across a wire mesh screen. The excess water is drained off, and the remaining pulp is pressed and dried to create the final product.
The Types of Tissue Paper Making Machines
There are two types of tissue paper making machines: single ply and double ply. Single ply machines produce one layer of tissue paper, while double ply machines can produce two layers simultaneously. Single ply machines are more common and produce tissue paper that is used in napkins, facial tissue, and toilet paper. Double ply machines produce thicker tissue paper that is used in industrial applications, such as paper towels and wipes.
In conclusion, the tissue paper making machine plays an important role in meeting the ever-growing demand for tissue paper products. With new innovations and advancements in technology, tissue paper making machines will continue to improve in efficiency and output. It is essential to invest in the latest and most advanced tissue paper making machines to continue producing high-quality tissue paper products that meet the demands of modern society.
There was a time when people used leaves, mud, and even stones to clean themselves after using the washroom. However, with industrialization and advancements in technology, the production of toilet paper has become a multi-billion-dollar industry. This article aims to provide an insight into the world of toilet paper makers.
The Beginning
The use of paper for sanitary purposes can be traced back to as early as the 6th century AD in China. However, the invention of modern toilet paper can be credited to Joseph Gayetty, an American, who created the first commercially-sold toilet paper in 1857. It was not until the late 19th century that toilet paper became more widespread and affordable thanks to mass production.
Production Process
The production of toilet paper starts with the selection of raw materials comprising of pulp and recycled paper. The combination of both is important in achieving the desired strength and softness. The paper is then put through a series of processes including bleaching, softening, and drying. Once the finished product is ready, it is rolled into large reels which are then cut into the familiar small toilet paper rolls you see in stores.
Sustainability Concerns
While toilet paper is a necessity, the production process has significant environmental implications. The cutting down of trees for pulp leads to deforestation, whereas the use of chemicals during the bleaching process affects water quality. As such, many toilet paper makers have adopted eco-friendly practices such as tree planting initiatives, using recycled materials, and reducing water usage during production.
Conclusion
In conclusion, toilet paper may be something we take for granted, but its production requires sophisticated machinery, skilled labor, and a lot of resources. It is also crucial for us to consider the environmental impact of this product and support companies that have adopted sustainable practices. Who would have thought that something as simple as toilet paper could have such a significant impact?